Environmental Sustainability and China's Hydropower Development in Southeast Asia
The Belt and Road Initiative is unique both in its massive scale and its promotion of a uniquely Chinese model of development. As international criticism of China's overseas projects continues, especially in terms of their social and environmental impacts, it is critical to bring both large-scale data and specific case studies to the discussion. This interdisciplinary project will explore the notion of sustainability in Chinese hydropower development in Southeast Asia. Hydropower has the potential to meet growing energy demand in the region while mitigating climate change, however, it also brings challenges with cross-boundary water governance, environmental damage, and large-scale displacement of communities. This project first seeks to compare Chinese hydropower projects to those of other developers on a variety of social and environmental metrics in order to understand quantitative differences in the performance of Chinese dams, if any. The project also seeks to explore the discursive shifts around hydropower and sustainability as project finance shifts from traditional Western and multilateral institutions towards sources from within Asia itself, especially China. Using a case study approach, the project will explore the changing narratives and discourses around environmental performance of these dams. A better understanding of China's environmental footprint and rhetoric in the region will shed light on complex political, social, and economic issues associated with the Belt and Road Initiative.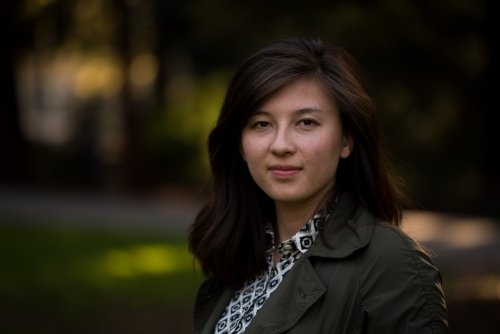 Cecilia Han Springer
Cecilia Han Springer is a Senior Researcher at Boston University's Global China Initiative. Cecilia uses interdisciplinary methods for her research, combining economic modeling and qualitative fieldwork to study climate and energy policies in China and around the world. Her research focuses on the environmental impacts of the Belt and Road Initiative. Cecilia holds a PhD and MS in Energy and Resources from the University of California, Berkeley, and a BS in environmental science from Brown University.
You currently have access to a subset of Twitter API v2 endpoints and limited v1.1 endpoints (e.g. media post, oauth) only. If you need access to this endpoint, you may need a different access level. You can learn more here: https://developer.twitter.com/en/portal/product (code 453)