China's "New Era" of Influence on Pakistan
The phenomenon of "Chinese influence" is of central concern in most analysis of contemporary geopolitics, yet it is rarely defined. Instead, China's influence is presumed to be omnipresent and growing in proportion to crude indicators of PRC capabilities (e.g., GDP, bilateral trade or investment, foreign arms sales). Pakistan provides a "most likely" case to explore the nature and extent of Chinese influence at a bilateral level and in discrete policy arenas. China has long-standing and highly asymmetric military and diplomatic ties with Pakistan, which are now complemented by an increasingly asymmetric trade and investment relationship, headlined by the $62 billion USD "China-Pakistan Economic Corridor." Chinese leaders hold strong preferences about what they would like Pakistani leaders to do about a wide set of policy questions—including transnational terrorism, Indian Ocean access, overland transport in Central Asia, and relations with the wider Muslim world. These provide a range of functional issues on which China might exert influence on Pakistan through the provision or withholding of diplomatic, military, and economic incentives. This study defines the influence mechanisms, and connects Chinese interests, requests, and Pakistani actions in response. It will provide a template for understanding Chinese influence—specifically, its modes of operating and its probable limits—in other countries and contexts. Given the significance of Pakistan to the U.S. and its strategic position in the region, a concrete understanding of Chinese influence there is also a vital subject for US policymakers.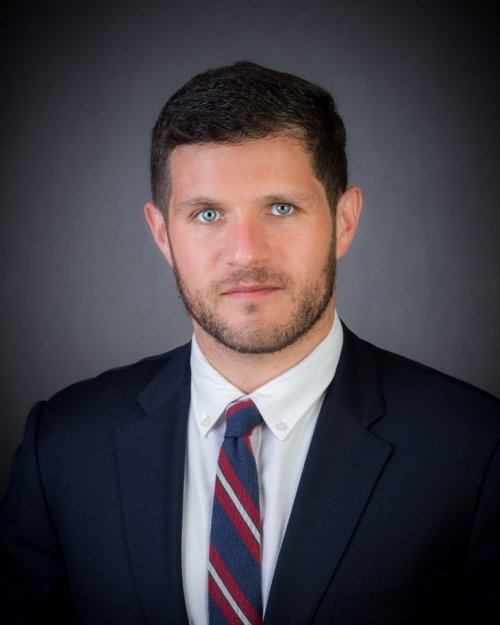 Isaac Kardon
Isaac B. Kardon, Ph.D. (孔适海) is an Assistant Professor at the U.S. Naval War College (NWC) in the Department of Strategic and Operational Research. He is a core member of the China Maritime Studies Institute (CMSI), where he researches and writes on maritime disputes, PRC overseas port development, the law of the sea, Indo-Pacific maritime security and commerce, and China-Pakistan relations. Kardon's book, China's Law of the Sea, covers PRC approaches to its maritime disputes and is forthcoming from Yale University Press. His other work has been published by Stanford University Press, Routledge, the University of Pennsylvania's Asian Law Review, Global Asia, and elsewhere. Isaac also serves as managing editor of the CMSI Red Book series of monographs on Chinese maritime power, and teaches classes on Chinese politics and foreign policy to American and foreign students at NWC.
Dr. Kardon earned a Ph.D. in Government from Cornell University, an M.Phil in Modern Chinese Studies from Oxford University, and a B.A. in History from Dartmouth College. He was a China & the World Program post-doctoral fellow at Princeton University, a Research Analyst at the National Defense University's Center for the Study of Chinese Military Affairs, and a Visiting Scholar at NYU Law, the PRC National Institute for South China Sea Studies in Hainan, and Academia Sinica in Taipei. He studied Chinese (Mandarin) at Peking University, Tsinghua University, Hainan University, and National Taiwan Normal University.
You currently have access to a subset of Twitter API v2 endpoints and limited v1.1 endpoints (e.g. media post, oauth) only. If you need access to this endpoint, you may need a different access level. You can learn more here: https://developer.twitter.com/en/portal/product (code 453)