Border Control on the Digital Frontier: China, the United States, and the Global Battle for Data Security
This project compares investment strategies of Chinese tech firms operating in Japan and the United States to analyze what steps policymakers can take to contend with increasing Chinese power in global technology investment in both countries. The Chinese government has developed a series of laws that pressure Chinese firms to share data with the Chinese government. Data localization laws require firms operating in China to store their data on Chinese government-run servers. Corporate national security data audits give the government access to data generated by Chinese firms operating outside of China. China's military-civil fusion principle requires firms to share resources with the military on demand. By sharing data with Chinese corporations, the lives of US and Japanese citizens become enmeshed with Chinese government efforts to nationalize data storage.
Comparing the approaches taken by the United States and Japan is instructive. The countries are China's two largest trading partners. Both are democracies. But they take radically different approaches to consumer data security. Japan's Act on the Protection of Personal Information requires corporate transparency and the security of Japanese residents' data with potential criminal penalties. In the United States, a patchwork of industry- and locality-specific regulations create broad loopholes for corporate data gathering. Those laws that do exist present only financial penalties, and limited ones at that. In this project, I examine how Chinese tech firms respond to data regulations in the United States and Japan vis a vis data privacy policies, the extent of their investments, and their strategies for joint ventures in each country. Ultimately, this reveals tools for how developed democracies can contend with expanding Chinese cybersovereignty efforts.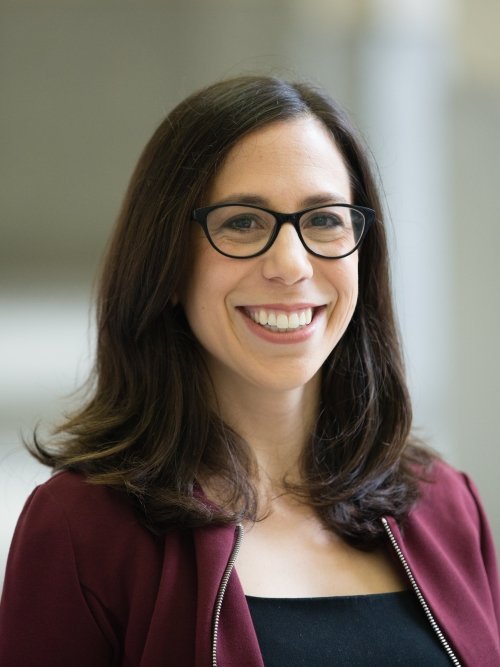 Aynne Kokas is an associate professor of media studies at the University of Virginia and a senior faculty fellow at the Miller Center for Public Affairs. Her multiple-award-winning first book, Hollywood Made in China (University of California Press, 2017) argues that Chinese investment and regulations have transformed the US commercial media industry. Her next book, Trafficking Data: How the United States Advances China's Digital Sovereignty, examines how the transfer of consumer data from the United States to China expands the strategic interests of the Chinese government. Kokas' research has also appeared in Information, Communication, and Society, Journal of Asian Studies, PLOS One, and others. Kokas is a term member of the Council on Foreign Relations. Funding agencies including Fulbright, the Library of Congress, the Social Science Research Council, the Mellon Foundation, the National Endowment for the Humanities, the Abe Fellowship Program, and others have supported her research. Kokas' writing and commentary have appeared in fifty countries and twelve languages.
You currently have access to a subset of Twitter API v2 endpoints and limited v1.1 endpoints (e.g. media post, oauth) only. If you need access to this endpoint, you may need a different access level. You can learn more here: https://developer.twitter.com/en/portal/product (code 453)