Red Flags: Assessing the Security Implications of a Chinese Economic Slowdown
Most discussion on U.S. China policy focuses on the dangers of a rising China. This project, by contrast, analyzes the security risks that could be posed by an economically slowing China. A severe and sustained Chinese growth slowdown is far from a trivial possibility. China's growth rates already have fallen by more than half since 2008, and no country has experienced China's current level of debt, negative productivity growth, or rapid aging without suffering a lost decade of near-zero economic growth. How would China react to a prolonged period of substantially slower growth? What should the United States do to prepare for such a scenario? This project addresses this topic by comparing China to every other case over the past 150 years in which a fast-growing great power suffered a major economic slowdown. It analyzes how each great power responded, show what factors explain variations in those responses, and explain what the historical record implies for China today. This analysis has important policy implications, because a U.S. strategy designed to deal with a rising and confident China could be counterproductive, even disastrous, if applied to a slowing China. This project will help policymakers gauge China's trajectory and understand what policies have helped manage great power slowdowns in the past.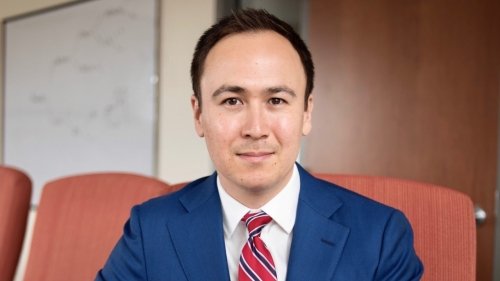 Michael Beckley is an associate professor of political science at Tufts University and a Jeane Kirkpatrick Visiting Scholar at the American Enterprise Institute. His research on great power competition has received awards from the American Political Science Association and the International Studies Association and been featured by numerous media including the Financial Times, Foreign Affairs, Foreign Policy, the New York Times, NPR, and the Washington Post. Previously, Michael worked for Harvard's Kennedy School of Government, the U.S. Department of Defense, the RAND Corporation, and the Carnegie Endowment for International Peace. He continues to advise offices within the U.S. Intelligence Community and U.S. Department of Defense. Michael holds a PhD in political science from Columbia University. His first book, Unrivaled: Why America Will Remain the World's Sole Superpower, was published in 2018 by Cornell University Press.