Minefield Migrations: Entangled Perceptions of China, the U.S., and Regulations in the Greater Mekong Subregion
The United States is rapidly losing ground to China in developing countries like the Greater Mekong Subregion. China's reach through the Belt and Road Initiative has made new headways among both state actions and people's perceptions. These changing discourses and narratives surrounding Western and Chinese development in the Subregion affects not only US diplomatic relations with the Asia-Pacific but also exacerbates issues with a more global reach like climate change. For instance, in Cambodia, Chinese-funded land development pushes out local inhabitants by further destroying ecological niches in Cambodia, forcing Cambodians to seek work in factories and service work in other countries like Thailand, Vietnam, and Malaysia. This project proposes to explore a case study of Chinese land development projects in the Greater Mekong Subregion, the subsequent narratives and discourses surrounding Chinese and US development, and the perceptions of socio-ecological effects of Chinese-funded development projects. In Cambodia, for example, villagers become climate change refugees whose farmland lies fallow by drought provoked by both exacerbated climate change and projects like Chinese land development. At the same time, these development projects fund infrastructure and local economic growth, incentivizing increased relations with China on the ground, leading to changing discourse among other key stakeholders in the state. Thorough, on the ground research will portray the entanglements of these perceptions.
My proposed research, Minefield Migrations, seeks to answer the following questions: 1) What are the changing discourses and narratives that correlate to US development projects and Chinese development projects, specifically in the Greater Mekong Subregion 2) and how are these changing discourses connected to discourses about ecological and forced migration effects in Southeast Asia? Based on preliminary data collection, I hypothesize that perceptions of the US are changing in this Subregion while opinions about China continue to improve. My second hypothesis is that these discourses are entangled with buy-ins for regulatory ecological protocols for land development, which impacts the forced migration of villagers from their lands. The minefield referenced here is both figurative and actual, drawing from landmine clearance industries that are the required first step in development projects in Cambodia, Laos, Vietnam, and parts of Thailand. The forced migration of villagers often occurs first through the step of minefield clearance and subsequent land release for Chinese development projects. The minefield here is also figurative in that it references the potential unseen dangers of countering regulatory restrictions in the Subregion. These increased development projects may have an unfolding effect of negative discourse surrounding US-Southeast Asia relations in Southeast Asia, favorable discourse surrounding China relations in the Subregion, potentially increasing climate change crises.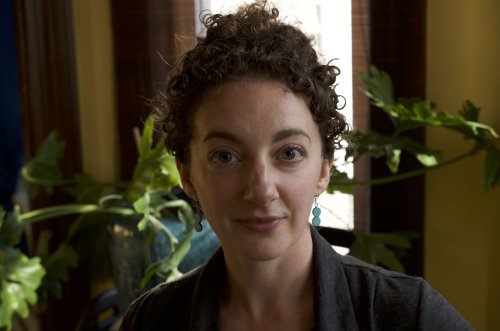 Dr. DeAngelo is a medical anthropologist with training in sensory ethnography. Her area of focus is on landmine detection industries in Cambodia, especially those that work with animal detection aids. She is dedicated to engaged studies and has conducted research in diverse fields from public mental health disparities to international policy.
She also produces public humanities exhibitions where she troubles the boundary between art and anthropology. These pieces have been shown in a wide variety of places from academic conferences, art galleries, to experimental public-facing exhibitions. She is currently a postdoctoral fellow at the Institute for Genocide and Mass Atrocity Prevention at Binghamton University, New York and is a member of the policy-scholar team at the Mansfield-Luce Asia Foundation. She is Co-Editor-in-Chief of the journal, Visual Anthropology Review.
You currently have access to a subset of Twitter API v2 endpoints and limited v1.1 endpoints (e.g. media post, oauth) only. If you need access to this endpoint, you may need a different access level. You can learn more here: https://developer.twitter.com/en/portal/product (code 453)