Multinational Corporations and Economic Statecraft in U.S.-China Competition
Since 2018, the U.S. and China have been locked in an economic war of attrition that threatens to reverse four decades of economic integration. This is a conflict involving businesses and tariffs rather than soldiers and trenches which has blurred the traditional lines separating the economy from national security. Most strikingly, most of the businesses on the frontline of this trade war continue to operate both in the U.S. and in China and have stubbornly refused to bring operations back home despite hostilities. The interdependent nature of the two economies also means that policy measures designed to punish China also cause collateral damage for American businesses and consumers. Sound strategy in the U.S.-China Trade War thus depend on understanding when do the interests of multinational corporations (MNCs) align with those of their home governments and when do they diverge.
This project will unpack the ambiguous role of American MNCs in the U.S.-China Trade War in order better integrate the academic literatures on trade politics and economic statecraft. The project seeks to map the interests of U.S. MNCs and their reactions to various policy instruments deployed in the U.S.-China economic competition through the construction of three new datasets: 1) China's Economic Coercion 2) Economic Decoupling and Firm Exit from China 3) Political Behavior of U.S. MNCs in the Trade War. Analysis of these data will result in three journal articles whose insights will be synthesized into a policy brief problematizing the "economic security is national security" approach to economic statecraft and outlining a framework for when firm interests deviate from the national interest.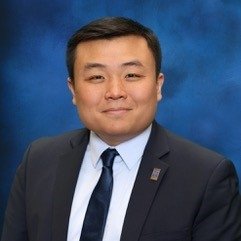 Jiakun Jack Zhang is Assistant Professor of Political Science at the University of Kansas (KU) and Director of the KU Trade War Lab (TWL). He received his Ph.D. from the Department of Political Science at UC San Diego and holds a bachelor's degree in political science and a certificate in East Asian studies from Duke University. In 2018-2019, he was a postdoctoral research fellow in the Niehaus Center for Globalization and Governance at Princeton University. His research explores the political economy of trade and conflict in East Asia. He is currently working on a number of projects on the U.S.-China Trade War as well as a book manuscript on the national security implications of economic interdependence with China. Dr. Zhang has been the recipient of various grants and awards, including a Fulbright U.S. Student Grant, the Minerva Research Initiative DECUR Partnership, the Smith Richardson Foundation World Politics and Statecraft Fellowship, and the University of California Institute on Global Conflict and Cooperation Herb York Dissertation Fellowship. He is an alumnus of the Mansfield-Luce Asia Scholars Network, the Bridging the Gap Scholar Network, the YPFP U.S.-China Futures Project, and the CSIS Pacific Forum Young Leaders Program. Prior to entering academia, Dr. Zhang worked as a China researcher for the Eurasia Group and consulted for the Economist Intelligence Unit. Follow him on Twitter @HanFeiTzu.
You currently have access to a subset of Twitter API v2 endpoints and limited v1.1 endpoints (e.g. media post, oauth) only. If you need access to this endpoint, you may need a different access level. You can learn more here: https://developer.twitter.com/en/portal/product (code 453)