Evidence-Based Policymaking: U.S.-China Geopolitics and The Fight for Narrative Control Along the Mekong: Climate Change, Mekong Water Politics and the Political Economy of Water-Energy Infrastructure Investments
This project seeks to make a timely, historically and scientifically-informed, policy intervention with regards to two specific areas: regional US diplomatic strategy in East and Southeast Asia with regards to Chinese influence in the Mekong region and secondly, corporate and environmental water and energy governance in the Mekong.  While acknowledging the concerns of politicians, policymakers, activists and scholars over Chinese energy infrastructure projects in the Mekong, this project broadens the frame of analysis, opening up space for joined-up thinking and original research with aims to bring to the fore of policy discussions a better understanding of the political economy drivers and climate change dimensions at work in the Mekong which are obscured by predominant geopolitical narratives.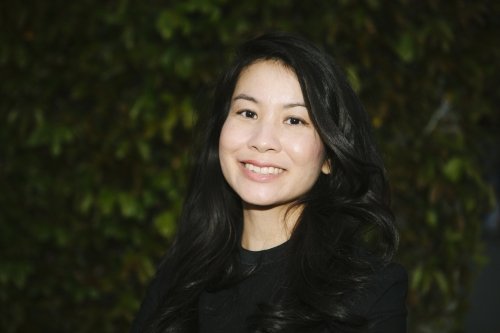 Pon Souvannaseng researches the political economy of energy infrastructure projects in East and Southeast Asia. She is Assistant Professor of Global Studies at Bentley University. A political economist by training, she holds a PhD from the London School of Economics & Political Science. She has conducted Fulbright and UKRI-funded research looking at the political economy of private and public sector investment in energy projects and energy transitions in East and Southeast Asia.  She is motivated by a deep concern for environmental governance and disaster mitigation in the Mekong region and is interested in building stronger corporate regulation and multilateral consensus around these issues.  She is a Mansfield Foundation-Luce Asia Policy Scholar and also an American Political Science Association Asia Fellow.  She has been a non-resident Visiting Research Fellow at the East-West Center Washington D.C. Pon has previously served as a researcher at the United Nations Research Institute for Social Development, ASEAN Labour Secretariat and as a Fellow in Political Economy & International Development at University College London and Post-Doctoral Researcher at the University of Manchester Centre for Crisis Studies & Mitigation.
You currently have access to a subset of Twitter API v2 endpoints and limited v1.1 endpoints (e.g. media post, oauth) only. If you need access to this endpoint, you may need a different access level. You can learn more here: https://developer.twitter.com/en/portal/product (code 453)