U.S.-China 'Tech Cold War': The Counterproductive Weaponization of the Supply Chain?
The rise of China's high-tech giants, such as Huawei and ZTE, has aroused much anxiety in policy circles, leading to a recent "tech cold war" between the U.S. and China. How does the movement of Chinese firms up the technology ladder influence US-China relations? More specifically, can the United States continue to "weaponize" its position on the supply chain? This research investigates how the emergence of high-tech firms in China affects the interests and capability of U.S. elites to manipulate their supply chain advantages. The project goes beyond the traditional focus on firms and incorporates perspectives from weaponized interdependence, global value chains, and government-business coalitions.
I hypothesize that in the short to medium-term, the rise of Chinese firms is likely to fragment the interests of the U.S. government and businesses and reduce the state's capacity to weaponize the supply chain. By contrast, in response to the U.S. strategy, China is likely to experience a stronger coalition between the state and business, rising techno-nationalism, and increased capacity to climb up the supply chain. The policy cycle is likely to continue until the tipping point when China makes major technology breakthroughs in core components and when the interests of the U.S. government and businesses become more unified. But such a change of interests may not be matched with adequate capability.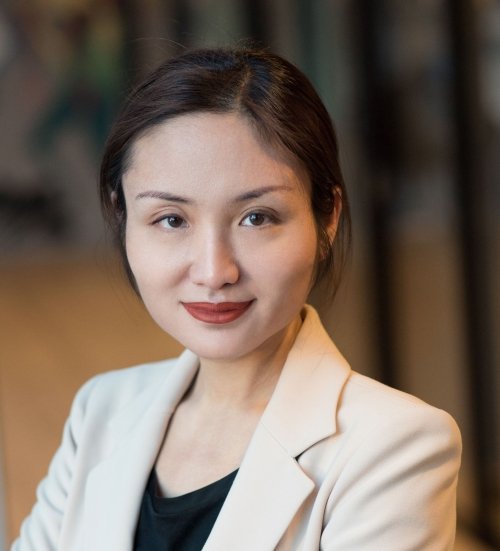 Ling Chen is an Assistant Professor in the School of Advanced International Studies at Johns Hopkins University. She is also affiliated with Harvard's Fairbank Center as an associate in research. Before joining SAIS, she was a Shorenstein Postdoctoral Fellow at Stanford University and a Rajawali Fellow at the Ash Center of Harvard Kennedy School. Her research focuses on political economy, state-business relations, and economic policies in China, combining in-depth field interviews with statistical analysis and machine learning. Chen's articles have appeared in a number of academic journals, and her first book, Manipulating Globalization: The Influence of Bureaucrats on Business in China, was published by Stanford University Press. Her second book project on capitalism and the authoritarian state has received support from Johns Hopkins Catalyst Award. Her research has been funded by institutions such as Social Science Research Council (Andrew Mellon Foundation), Chiang Ching-Kuo Foundation, and Stanford University. In addition to academic outlets, she has also published in Washington Post and Axios. Her comments have been quoted, among others, by Foreign Affairs, Foreign Policy, and National Committee on US-China Relations.
You currently have access to a subset of Twitter API v2 endpoints and limited v1.1 endpoints (e.g. media post, oauth) only. If you need access to this endpoint, you may need a different access level. You can learn more here: https://developer.twitter.com/en/portal/product (code 453)