Impact of China's Trade Policies on Global Development: Agriculture and Fisheries
China's trade practices have come under heightened scrutiny in the context of recent U.S.-China trade tensions. Amid an intense focus on trade relations between the United States and China, however, the wider global effects of China's trade policies have been largely ignored. Attention has overwhelmingly focused on China's subsidies and other policies to promote the expansion of its advanced manufacturing and high-tech industries, which pose a competitive threat to the United States and other advanced economies.  Yet China is also making use of trade policies in other sectors - such as agriculture and fisheries - that are of significant concern to developing countries. Over the last decade, China has emerged as the world's largest subsidizer of both agriculture and fisheries. Since many developing countries depend heavily on these sectors for exports, incomes, and food security, China's policies have profound global implications.
What impact are China's trade policies having on global development? How is China's rise affecting efforts to reform the World Trade Organization to better address the needs of developing countries? Is China behaving as a responsible power in efforts to use the multilateral trading system to promote global development and environmental protection? This project will address these questions through a study of China's trade policy in two areas of crucial importance to the developing world: agriculture and fisheries. It will analyze the implications of China's subsidies and other trade practices for other developing countries, as well as efforts to address China's policies through new and strengthened trade disciplines at the WTO.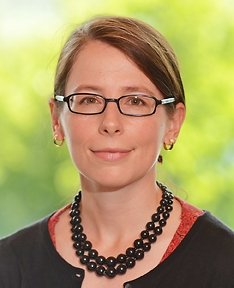 Kristen Hopewell is an Associate Professor in the School of Public Policy and Global Affairs at the University of British Columbia. Her research specializes in international trade, global governance, industrial policy and development, with a focus on emerging powers such as China. She is the author of Clash of Powers: US-China Rivalry in Global Trade Governance (Cambridge University Press, 2020) and Breaking the WTO (Stanford University Press, 2016). Her policy writings have appeared in Foreign Affairs and The Washington Post, and her analysis has been featured in outlets such as the BBC, CNN, CBC, Bloomberg, and Reuters. She received her PhD from the University of Michigan and has held visiting fellowships at Peking University (China), the Max Planck Institute (Germany), and the Graduate Institute of International and Development Studies (Switzerland). Her research has been supported by the National Science Foundation, Economic and Social Research Council, Social Science and Humanities Research Council, and a Fulbright Fellowship.
You currently have access to a subset of Twitter API v2 endpoints and limited v1.1 endpoints (e.g. media post, oauth) only. If you need access to this endpoint, you may need a different access level. You can learn more here: https://developer.twitter.com/en/portal/product (code 453)