Venezuela in 2023 and Beyond: Charting a New Course
Overview
"Venezuela in 2023 and Beyond: Charting a New Course," a new report by the Latin American Program of the Woodrow Wilson International Center for Scholars, urges strong international support for negotiations between Venezuela's authoritarian government and the democratic opposition to open the way to humanitarian relief, the release of political prisoners, economic recovery, and the gradual return of democracy and peaceful coexistence.
The analysis is the latest report from the Wilson Center's Venezuela Working Group, comprising leading scholars and former senior government officials from several countries. It describes the negotiations in Mexico City as a fraught but potential turning point in the prolonged political stalemate that has led to the worst migration crisis in modern history in this region. "The talks and potential agreements are unlikely to produce a rapid transfer of power," the report's author, Abraham F. Lowenthal, writes, but they could improve the daily lives of millions of Venezuelans and begin rebuilding the country's fractured institutions.
On Wednesday, January 25, 2023, the Wilson Center's Latin American Program and Chatham House of London hosted a virtual conversation on the Venezuela negotiations and the role of the international community.
---
Selected Quotes
Benjamin Gedan
Venezuela's democratic collapse and governance failures have caused immense human suffering and lead to the most serious migration crisis in recent memory for this region. In response, democratic international actors, including the United States and in Europe have attempted a range of strategies to dislodge the authoritarian government of Nicolás Maduro. These strategies have often leaned heavily on diplomatic isolation of the regime and an extraordinary set of sanctions targeting not only individuals but critical economic sectors, including the oil industry."
---
Maryhen Jiménez
53 percent of Venezuelan households were living in extreme poverty, according to ENCOVI, the monthly salary of a teacher is $6 and there is rising inequality that we can see and read from other reports, as well as from human rights organizations. We have to think about this in real life terms. People who do not have access to dollars do not have access to running water, electricity, fuel, food or medicine."
Venezuela is also a country in which ordinary citizens spend much of their time trying to solve problems caused by these erratic policies and democratic decay. So, as you can anticipate, the word 'negotiation' seems far away for many people who are trying to solve very daily problems."
It seems essential that regional and international actors continue to support grassroots efforts in Venezuela and pay attention to how the state and the government react to this work and their activism."
The big task for political parties looking forward is to try and capitalize on that big discontent with the government and with the current situation and build a coherent umbrella organization and movement."
---
Abraham F. Lowenthal
Venezuela is in dire straits and has not progressed significantly in many years toward relieving humanitarian distress, repairing a damaged economy, rebuilding effective governance, protecting human rights or reducing fragmentation and polarization."
The only viable way for Venezuela to escape this quandary is by sustaining serious negotiations to craft agreements and processes that can address the interests and needs of the governing party and the democratic opposition."
The time has come now for all-out efforts to undertake earnest and sincere negotiations under the leadership of Venezuelans, conducted by Venezuelans, with appropriate support from members of the international community."
We recognize that such negotiations are unlikely to produce rapid and complete results that satisfy us or others, and that such important goals as effective democratic governance and robust economic recovery are unlikely to be achieved quickly."
No path in Venezuela is without risk in such a highly conflictual and complex situation. But the risks of fully engaging in the path of negotiation, seeking mutually respectful problem-solving and conflict resolution, are well worth running, especially in the absence of any viable alternative. Finger pointing and assigning blame, which has dominated the debate on Venezuela for years and years, by now are not likely to improve things in Venezuela. Meaningful negotiations might do so. The best time for an all-out effort to solve or ameliorate Venezuela's tragic situation is now and that is the message of this report."
---
Chris Sabatini
The EU and European member countries do support the shift in U.S. policy."
This could be a moment, if managed properly, and I think also done in coordination with the Europeans and the U.S."
We could see a moment here when Latin American governments do step up and jettison some of their embrace of the past abuses of the Chávez and Maduro governments to work with the Europeans in some sort of negotiated solution. Again, negotiations are key to that."
Panelists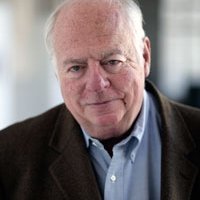 Abraham F. Lowenthal
Founding Director, Latin American Program (1977–1983)
Maryhen Jiménez Morales
Marie Sklodowska-Curie Fellow at the University of Oxford and Wilson Center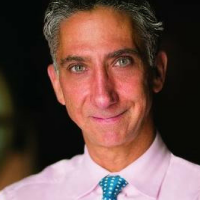 Christopher Sabatini
Senior Research Fellow, Latin America, U.S. and the Americas Programme, Chatham House.
---
Hosted By
Latin America Program
The Wilson Center's prestigious Latin America Program provides non-partisan expertise to a broad community of decision makers in the United States and Latin America on critical policy issues facing the Hemisphere. The Program provides insightful and actionable research for policymakers, private sector leaders, journalists, and public intellectuals in the United States and Latin America. To bridge the gap between scholarship and policy action, it fosters new inquiry, sponsors high-level public and private meetings among multiple stakeholders, and explores policy options to improve outcomes for citizens throughout the Americas. Drawing on the Wilson Center's strength as the nation's key non-partisan policy forum, the Program serves as a trusted source of analysis and a vital point of contact between the worlds of scholarship and action. Read more