Understanding the Fentanyl and Opioid Crisis: US-Mexico Solutions
Overview
Fentanyl and other opioids are fueling the worst drug crisis in the history of the United States. According to the CDC, 107,375 people in the United States died of drug overdoses and drug poisonings in the 12-month period ending in January 2022.  A staggering 67 percent of those deaths involved synthetic opioids like fentanyl. Furthermore, synthetic opioid-involved death rates increased by over 56% from 2019 to 2020 and accounted for over 82% of all opioid-involved deaths in 2020. The rate of overdose deaths involving synthetic opioids was more than 18 times higher in 2020 than in 2013. 
While the López Obrador administration has intensified efforts to seize precursor chemicals arriving predominately from China, in addition to identifying and destroying clandestine laboratories, and designating the navy to oversee ports, the flow of fentanyl to the United States continues to increase. In order to address this mutual challenge, strengthening U.S.-Mexico cooperation on illegal trafficking of opioids is key.  
To analyze the drivers behind the opioid epidemic, how to increase US-Mexico cooperation against cross-border organized crime and illicit trafficking, and the preventive measures and treatment options available to face this ongoing challenge, please join us on Monday, September 18 from 11:00am to 12:30pm EST. 
---
11:00 am – 11:05 am
Introduction
Earl Anthony Wayne, Former Career Ambassador to Afghanistan, Argentina, and Mexico; Distinguished Diplomat in Residence, School of International Service, American University
---
11:05 am – 11:25 am
Keynote Address
Charisse Phillips, Deputy Assistant Secretary, International Narcotics and Law Enforcement
---
11:25 am – 11:30 am
Panelist Introduction
Francisco Rivas, President, National Citizen Observatory of Security, Justice, and Legality
---
11:30 am – 11:50 am
Opening Questions
Jaime Arredondo, Assistant Professor at the School of Public Health and Social Policy and scientist with the Canadian Institute for Substance Use, Research, University of Victoria

 

Victoria Dittmar, Author and Project Manager at Insight Crime

 

Marya Hynes, Chief of CICAD's Inter-American Observatory on Drugs, OAS

 

Daniel Ciccarone, Professor Family Community Medicine, UCSF

 

Gretchen Bergman, Executive Director, A New PATH

 

 

Moderated by Lila Abed, Deputy Director, Mexico Institute 
---
11:50 am – 12:15 pm
Roundtable Discussion
Moderated by Lila Abed, Deputy Director, Mexico Institute
---
12:15 pm – 12:25 pm
Conclusions
---
12:15 pm – 12:25 pm
Closing Remarks
Earl Anthony Wayne, Former Career Ambassador to Afghanistan, Argentina, and Mexico; Distinguished Diplomat in Residence, School of International Service, American University
Panelists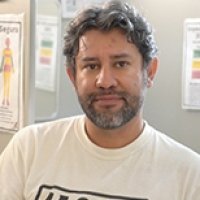 Jaime Arredondo
Scientist, Canadian Institute for Substance Use Research, University of Victoria
Victoria Dittmar
Project Manager, InSight Crime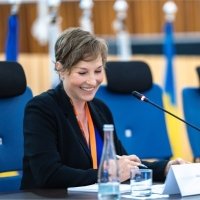 Marya Hynes
Chief of CICAD's Inter-American Observatory on Drugs, OAS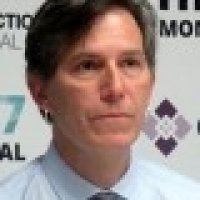 Daniel Ciccarone
Professor Family Community Medicine, UCSF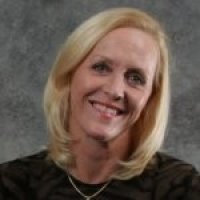 Gretchen Bergman
Executive Director, A New Path
---
Hosted By
Mexico Institute
The Mexico Institute seeks to improve understanding, communication, and cooperation between Mexico and the United States by promoting original research, encouraging public discussion, and proposing policy options for enhancing the bilateral relationship. A binational Advisory Board, chaired by Luis Téllez and Earl Anthony Wayne, oversees the work of the Mexico Institute.  Read more