Never Again: Germans and Genocide After the Holocaust
Overview
When it comes to German efforts to confront the Nazi past, conventional approaches tend to focus on solemn statements and well-meant monuments. Andrew I. Port looks instead at the very concrete ways in which postwar Germans embraced the lessons of the Third Reich and the Holocaust—above all in response to other genocides that took place elsewhere after 1945. This innovative approach makes the lessons, limits, and liabilities of politics driven by memories of a troubled history harrowingly clear.
Andrew I. Port is a professor of history at Wayne State University and former editor-in-chief of the flagship journal Central European History. He earned his BA at Yale University and his PhD at Harvard University. Port is the author of Never Again: Germans and Genocide After the Holocaust (2023), Conflict and Stability in the German Democratic Republic (2007), and co-editor, with Mary Fulbrook, of Becoming East German: Socialist Structures and Sensibilities after Hitler (2013).
The Washington History Seminar is co-chaired by Eric Arnesen (George Washington University) and Christian Ostermann (Woodrow Wilson Center) and is organized jointly by the American Historical Association and the Woodrow Wilson Center's History and Public Policy Program. It meets weekly during the academic year. The seminar thanks its anonymous individual donors and institutional partner (the George Washington University History Department) for their continued support.
Speaker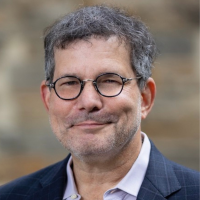 Andrew I. Port
Professor of History, Wayne State University 
---
Hosted By
History and Public Policy Program
The History and Public Policy Program makes public the primary source record of 20th and 21st century international history from repositories around the world, facilitates scholarship based on those records, and uses these materials to provide context for classroom, public, and policy debates on global affairs. Read more
Global Europe Program
The Global Europe Program addresses vital issues affecting the European continent, US-European relations, and Europe's ties with the rest of the world. We investigate European approaches to critical global issues: digital transformation, climate, migration, global governance. We also examine Europe's relations with Russia and Eurasia, China and the Indo-Pacific, the Middle East and Africa. Our program activities cover a wide range of topics, from the role of NATO, the European Union and the OSCE to European energy security, trade disputes, challenges to democracy, and counter-terrorism. The Global Europe Program's staff, scholars-in-residence, and Global Fellows participate in seminars, policy study groups, and international conferences to provide analytical recommendations to policy makers and the media. Read more