A Bankrupt Sudan Faces More Trouble at Home over Peace with Israel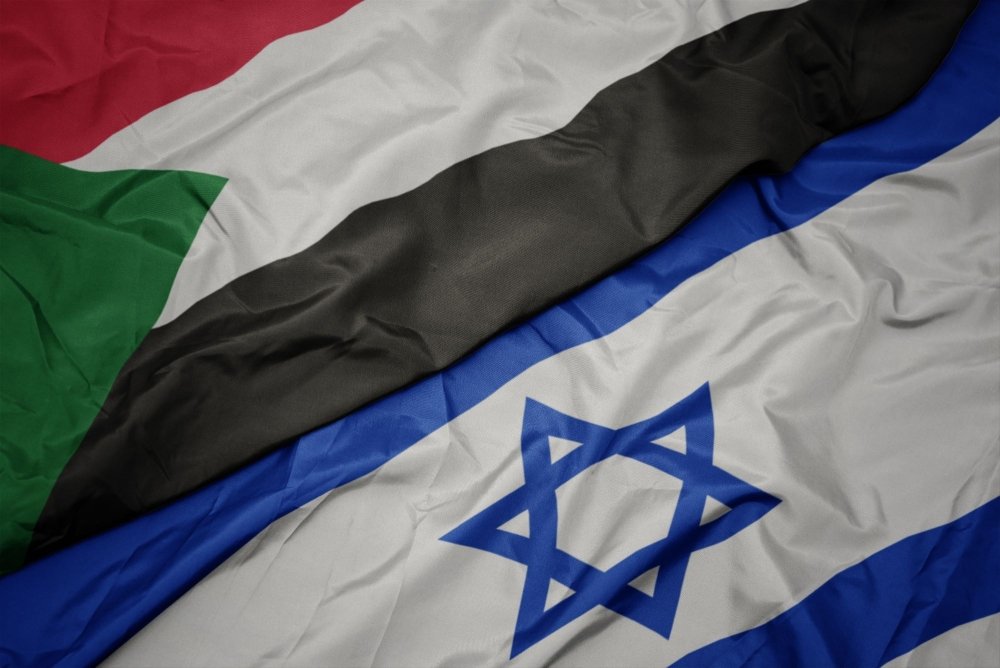 Sudan agreed to become the third Arab government this year to normalize relations with Israel for one reason alone: it was broke and on the cusp of bankruptcy. The country that once had dreams of becoming the breadbasket of the Arab world has become instead a basket case, totally dependent on billion-dollar handouts from Saudi Arabia and the United Arab Emirates. Its opening to Israel is a controversial matter at home, however, and could upset the country's latest of many attempts to move from military to civilian rule.   
Sudan has been caught up in every possible conflict and misadventure imaginable since gaining independence in 1956: two civil wars between African tribes in the South and the Arab-dominated government in the North, a rebellion of African tribes in the East, a clash of ideologies between secularists and Islamists and between the Christian-led South and the Muslim North, repeated military coups and disasters with civilian rule. The last civil war ended in the succession of the South in 2011, taking with it 75 percent of the country's oil wealth and its main source of income. The country has been living hand to mouth ever since, depending on the largesse of the opulent Gulf Arab monarchies.
According to one account, there have been fifteen attempted military coups in Sudan, five of which were successful
Civilian democratic rule has proven no more successful than military dictatorship in coping with the country's chronic economic and political problems. According to one account, there have been fifteen attempted military coups in Sudan, five of which were successful; setting a record for Africa. The first took place just two years after its independence in 1956. The military was ousted six year later under pressure from a civilian uprising. Then civilian rule was established just five years before General Jaafar Nimeri seized power in 1969. He was ousted in another civilian uprising in 1985. This time a civilian government lasted just four years until the army under Brigadier General Omar al- Bashir returned to power for a 30-year stint that ended in 2019.
Sudan's relations with the United States have been just as stormy. Nimeri managed to make an enemy of Washington, one of the country's largest aid donors, and played host to the Palestine Liberation Organization (PLO). It spawned the terrorist faction, Black September, which seized and killed the American ambassador to Khartoum, Cleo A. Noel Jr., and the deputy chief of the U.S. embassy, George Moore in March 1973 while they were attending a diplomatic reception at the Saudi embassy in Khartoum. Nimeri decided to turn six of the captured terrorists over for trial to the PLO which meted out lenient sentences (seven years) and turned them over to neighboring Egypt, where half of them disappeared.
Nimeri's downfall came with the country facing an economic crisis very similar to the current one. He had distinguished himself by listening to a soothsayer for advice and was finally ousted by massive street demonstrations in April 1985 while he was in Washington pleading for more financial aid from the World Bank, the International Monetary Fund, and the Reagan administration.
The last military ruler, Al-Bashir, earned a similarly disastrous international reputation. The U.S. government put his regime on its list of state supporters of terrorism in 1993 and imposed economic and financial sanctions on Sudan. This was because he had allowed Khartoum to become a base of operations for Islamist violent extremists like Osama bin Laden as well as international terrorists like Illich Ramirez Sanchez, better known as "Carlos the Jackal." He also brought to power alongside himself an Islamist theologian, Hassan Turabi, who pushed to have Islamic precepts made the law of the land over the strenuous objections of the Christian minority.
The current mixed military-civilian administration is a new venture in Sudanese governance
Al-Bashir was charged in 2008 by the International Criminal Court (ICC) for war crimes and genocide against rebellious African tribesmen in the eastern region of Darfur. Like Nimeri, he was finally driven from power by another uprising of civilians led by doctors, lawyers, academics, and hundreds of thousands of protesters in April last year.
The current mixed military-civilian administration is a new venture in Sudanese governance born out of another round of disastrous military mismanagement of the economy that has led to intolerable shortages of food, medicine and gasoline. Jobs had become so scarce that thousands of young Sudanese signed up to become mercenaries fighting on behalf of the Saudi-backed government in Yemen against the Iranian-supported Houthi rebels.
The new government declared an economic emergency in August after inflation hit 167 percent and the value of the Sudanese currency cratered from 57 to 250 pounds to the dollar. Sudan's debt amounted to nearly 200 percent of its Gross Domestic Production (GDP) and had reached $60 billion. It had long since fallen into arrears on paying back loans to the IMF. The Trump administration lifted some economic sanctions in 2017 but kept Sudan on the list of state supporters of terrorism, making it impossible for it to obtain IMF or World Bank financial relief. This all changed last week on October 23, when President Trump took it off this infamous list in return for Sudan's agreement to normalize relations with Israel.
The military-civilian transitional government established in August 2019 remains a precarious venture in power-sharing as it is, and its ability to impose difficult economic reforms without triggering another uprising is obscure. The transitional government will also have trouble navigating the normalization with Israel, which is opposed by several major political parties, pro-democracy activists, Islamists and the country's youth who took to the streets last year.
Even the planned transition from military to civilian rule remains uncertain. The current military chairman of the ruling Sovereignty Council, Lieutenant General Abdel Fatah Al-Burhan, is supposed to hand over power to a civilian leader after 21 months. The prime minister of the new government is already a civilian, Abdalla Hamdok, an economist. New elections for a civilian government are supposed to take place in 2022 after the 39-month transitional period ends.
The prime financial backers of the Sudanese military and promoters of Sudan's opening to Israel are Saudi Arabia and the United Arab Emirates
Whether the military will relinquish power or whether Sudan will fulfill its promised normalization of relations with Israel, only time will tell. It is the military which seems most inclined to proceed with normalization as it was General Burhan who initiated the process in a secret meeting with Israeli Prime Minister Benjamin Netanyahu in Uganda in early February.
The prime financial backers of the Sudanese military and promoters of Sudan's opening to Israel are Saudi Arabia and the United Arab Emirates; the latter having signed a normalization agreement with Israel in September through the now famous Abraham accords. Both are monarchies which have favored military over democratically elected civilian governments in the Arab world and vehemently opposed the pro-democracy uprisings in 2011 across the region. The new government's investigation of the fallen Al-Bashir revealed he had received $90 million in personal gifts from the late Saudi King Abdullah and current Crown Prince Mohammed bin Salman to help him stay in power.
Saudi Arabia and the UAE continue to be Sudan's main financial backers today. They committed $3 billion in aid last year to keep the transitional government afloat. In addition, Saudi Arabia is reported to have offered the $335 million Sudan has to provide for the victims of the terrorist attacks on the U. S. embassies in Kenya and Tanzania in 1998 in order to be removed from the U.S. list of state supporters of terrorism.
In any future showdown between civilians and the military in Sudan's transitional government, Saudi Arabia and the UAE are almost certain to support the latter because they favor military rule and believe Sudan's generals are more disposed to normalizing relations with Israel.
The views expressed in this article are those of the author and do not reflect an official position of the Wilson Center.
About the Author
---
Middle East Program
The Wilson Center's Middle East Program serves as a crucial resource for the policymaking community and beyond, providing analyses and research that helps inform U.S. foreign policymaking, stimulates public debate, and expands knowledge about issues in the wider Middle East and North Africa (MENA) region. Read more