Gender Inclusion Programming at the Wilson Center
The Wilson Center values diversity and inclusion in all its dimensions. Women have been historically underrepresented as subject-matter experts in policy discussions and forums across Washington, and we have unfortunately been no exception.
Diversity on a panel broadens the number of perspectives brought into a discussion which creates space for engagement and innovation between different perspectives and viewpoints. This is particularly essential for a non-partisan think tank that is dedicated to cultivating diverse engagement and viewpoints to better inform foreign policy decisions.
Announcement
Today, Wilson Center programs are instituting a new Gender Inclusion Programming Policy to reflect the Wilson Center's commitment to increasing gender equality, diversity, and inclusion in think tanks. This policy recognizes that all-male panels exclude the full breadth and depth of subject-matter expertise, devalue the importance of diversity of opinion, and are not representative of the world we live in or the people affected by the policies discussed.
We are committed to ensuring that wherever possible women are included in every public and private event hosted by Wilson Center programs. Our experts and staff are encouraged to refrain from participating in events that exclude women, and events hosted by Wilson Center programs must reflect gender diversity in the speakers and panelists involved. Generally, it will be insufficient for women to be invited to serve as moderators alone; rather, women should be invited to share their substantive expertise whenever possible.
In certain circumstances, program experts and staff may decide to host an event or sit on a panel that does not include women as substantive contributors. These circumstances should be rare, limited and essentially unavoidable. Ideally, in the latter case, Wilson Center experts and staff would note the composition of the panel to the external organizers and suggest gender inclusivity and diversity.
When these circumstances occur, the Wilson Center host must immediately and simultaneously contact:
Sarah Barnes, Co-Chair of the Women and Gender Employee Resource Group
Abe Denmark, Vice President for Programs and Director of Studies
Elyse Drum, Deputy Chief of Staff
If a Wilson Center expert or staff member seeks any advice or help in identifying a participant for an upcoming event, they can use the resources below or contact Sarah Barnes at Sarah.Barnes@wilsoncenter.org.
Resources to find women subject experts: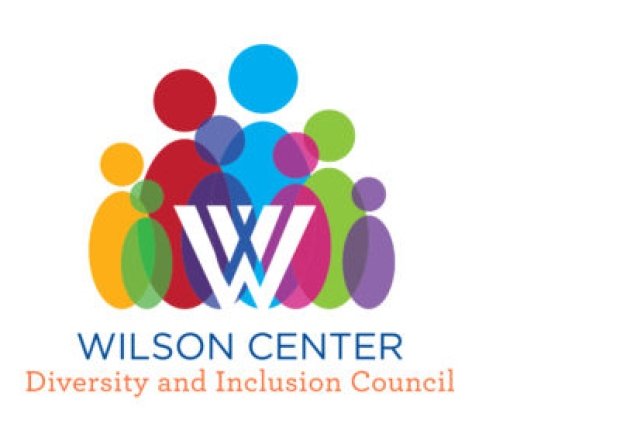 Diversity and Inclusion at the Wilson Center
The Diversity and Inclusion (D&I) Council supports the broader mission of the Wilson Center to be the nation's key non-partisan policy forum for tackling global issues through independent research and open dialogue to inform actionable ideas for Congress, the Administration, and the broader international policy community.
Learn More